I run a small business and we ranked well for local keyword searches (usually in the top 3 spots). About 6 months ago we dropped to 5-6th and since then i have been trying to regain the top slots. I have ran our website and our competitors through about 10 free seo checking sites and we get high scores compared to their low scores (it looks like they have not even bothered to do onsite SEO). I have also checked their domain authority and the number of links they have and we are about the same, slightly worse or we are better. I did a speed test and again we are much faster both desktop and mobile. I have also checked if we have been blacklisted and it does not appear so. I even looked at keyword density and we are about the same as our competitors. However for our longer tailed keywords we get the top slot for just about all the other services we offer. Any suggestions on anything else i can check are welcome. We are small compared to our competitors and rely on on the website for referrals which have dipped.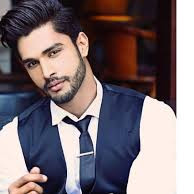 Google Does not care about the score given by SEO Inspection tools, and DA, PA, and other determination factors created by several companies like Moz, Ahref, and many other tools. Focus on your referrals, Citation, and review creators which is the most important factor.
Yeah. Google also does not care about speed either. My site loads miles faster than my competitors.
Well, the answer to your issue can come from lot of factors.
1st, this is true to say that Google doesn't care about SEO tools notations. But as them, google also have an algorithm to make the SERPs. SEO tools are trying to put their efforts in a notations system as close as possible than google's one. So if you have a good notation with every tools. This is definitely a good point.
Then, if you have a good speed test result, this is also a good point.
Visibly your issue is more in the content. I would ask:
Have you checked canibalisation between your pages?
Is your content too much old? You should maybe update it.
Have you zombie pages you should take care ?
To give you more ideas, it would be nice to have your website link. Same for your main competitors.