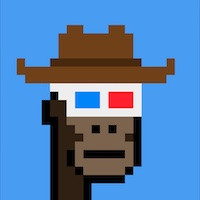 2018 major seoforum rewrite
Hello SEO bots.
You've probably already noticed that seoforum looks different now. Yeah, I spent quiet some time updating and rewriting this project during last few months. What you can see here now is yet incomplete version of the update, but at least, most of my to-do's have been checked.
I still need to fix a lot of things and finish some features that are almost ready to deploy (blogs being the most important one). The thing is, this whole process is taking more time than expected and from time to time I feel like losing motivation and momentum, so I decided to deploy what I currently have so I can see the site live and maybe get some feedback...
I'll share some points from my seoforum to-do list, as of August 2018
redesign
laravel 5.5 -> laravel 5.61
bootstrap 3 to bootstrap 4
League CommonMark -> Parsedown
post reporting/flagging
bookmarking
advanced banning
blogposts
instant search
call to action for guests
on-site sign up
invisible recaptcha
password reset
custom generic avatars
Q&A
advanced antispam policy
improve tests coverage2
too many minor things...
1 Laravel has been upgraded from 5.5 to 5.6, but during the development, Laravel 5.7 has been released, so I will have to upgrade again.
2 Test suite now contains more than 120 tests, which is almost double compared to what I had in August. I see another 50-80 test coming, just to cover current functionality.
I am open to any feedback and suggestions, so feel free to tell me how you like new design, and what does or doesn't work for you.
One more thing I want to share is, I contacted owner of @seoforum Twitter handle, who tweeted that he would like to sell the handle. The bad thing is, he was looking for $10,000 for it, and few months later $4,000 which is far from fair price for a third party handle, that you actually can't sell as per Twitter rules.
Would like sell this handler anyone here for offer !!

— chirag shah (@seoforum) August 29, 2018
So yeah, I am not gonna have this handle ever, as it's worth up to $100 for me.
That's all I had on my mind today, so have a good one and enjoy.
Thank you for being part of seoforum community.