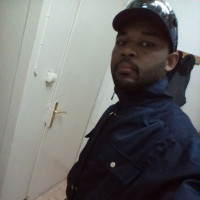 The 14 Top Website Analytics Tools
One of the most important things you can do as a business owner who uses internet marketing is to study numbers. Some people think analytics is boring, but the truth is, finding the key to triggering higher conversions and a better return on investment can be very exciting. Here are nine different analysis tools that you can use.
1 Chartbeat
Its cloud-based software is slightly different from some of the other products available. This business realizes that clicks are only part of the story. With this software, you will instantly know which content works best for your website or blog.
Chartbeat With Chartbeat Publishing, publishers can:
Keep Tabs on the Team Combat High Bounce Rates Establish a Data-Driven Workflow
2 Adobe Analytics
With this service, you can gather deep insights into all your online activities, including mobile. Get to know each customer's journey inside and out from A to Z with just a few clicks. You can conduct a 360 customer analysis, use predictive intelligence, and more. Adobe Analytics Businesses can use this website analytics tool for many tasks, including: Creating custom metrics Spotting and reacting to trends Accessing real-time data Evaluating customer journey Integrating marketing and advertising strategies
3 Google Analytics
This is the original free analysis software that is definitely worth a try. It provides so many features and benefits that it would be impossible to review them all in this space. But it would be nice for your company to learn it or hire a professional to help you use the software.
Google Analytics The web tracking tool also integrates with the following Google Marketing Platform programs:
Google Ads Google Data Studio Google Optimize Google Search Console
4 Snowplow Analytics
This works on the idea of pipelines and with it, you can view all customer interactions, monitor the performance of your business, and even respond to users in real-time. You can track anything you want to track.
Snowplow Analytics Stitch user data: gain a 360° view Aggregate event-level data: make your own assumptions Get a view of how well users are being retained Create a marketing attribution model
5 Matomo
It is an open-source analysis tool that anyone can use. Only you and you can see the information. You can host it yourself or you can use it in the cloud. You are in complete control of your tests and analyzes.
Matomo Here are some examples of what your team can do (and learn) with Piwik:
Simple Flat Table Extended Explorer report Bar Charts Line Charts
6 Clicky
Nearly a million websites use Clicky to monitor their web analytics in real-time. If you want to know your website's performance in an easy way, this software does wonders to help you make the right choices.
Clicky Some of the tools available at Clicky include:
Individual visitor and action tracking Heatmaps Spam filtering Uptime monitoring Campaign tracking A/B testing
7 KissMetrics
The insights you can get from KissMetrics will help you become more customer-focused as you discover what drives your customers. You will be able to improve the pages through testing and more. If you want to keep clients happy, this is a great program to try.
KissMetrics There are several ways your business can use Kissmetrics, including:
Compile audiences for Facebook and Instagram ads Automate email marketing campaigns Define and track user segments Monitor cross-device customer journeys
8 Woopra
You can use this software to track anonymous users of websites and mobile applications before they identify themselves and afterward as well. If you really want to get a good understanding of your customers and their buying cycle, try this program.
Woopra
9 HubSpot Analytics
HubSpot offers a huge amount to website owners and business owners in terms of analytics. The reports present sales and marketing data in one place for easy understanding.
HubSpot Analytics
10 Ahrefs
A paid website analytics monitoring tool, Ahrefs has received high praise from industry experts. The web platform offers a set of tools to help audit your business and develop and improve your search engine optimization (SEO) strategy.
Ahrefs With Ahrefs, your team can:
Discover valuable keywords in your industry and market Check your website for common SEO issues Audit and monitor your backlink profile Analyze competitor rankings Explore content gaps between you and competitors
11 SEMrush
With SEMrush, your business can use your website analytics to create powerful, compelling ads, user-focused content that leads to shares on social media and the web. Like other website metrics tools, SEMrush offers a paid monthly subscription.
SEMrush In SEMrush, your team has access to a range of tools to tackle a variety of tasks, including:
Researching competitor ad campaigns, ad budgets, and more Compiling valuable keywords for content and ad initiatives Checking competitor website traffic and marketing strategies Tracking your performance across social media platforms Monitoring your position for high-value keywords Auditing your backlink profile
12 Crazy Egg
You can also track and analyze your site's analytics with Crazy Egg. Unlike some of the other website measurement tools mentioned, Crazy Egg focuses on conversion rate optimization (CRO) and A / B testing, helping your business build a better website that produces more traffic, leads, and income.
Crazy Egg Here are some of the features your team can take advantage of with Crazy Egg:
Heatmaps Visitor recordings Visitor snapshots Site editor tools
13 MarketingCloudFX
Businesses can also evaluate their website analytics with MarketingCloudFX. A paid web tracking tool, MarketingCloudFX provides advanced insights into your site's offline and online performance, as well as your digital marketing strategy.
MarketingCloudFX Here are some examples of what your team can do (and learn) with MarketingCloudFX:
Review the actions of leads on your website Monitor competitor visits and behavior on your site Evaluate the monetary value of content and content topics Personalize your site content to visitors Track and transcribe phone calls from website visitors Summarize your website and marketing strategy's return on investment (ROI)
14 Moz Pro
Businesses can also access and analyze their website analytics with Moz Pro. With Moz Pro, your business can focus on improving your SEO strategy, which can lead to increased rankings in organic search results and site traffic.
Moz Pro Some of the tools provided with Moz Pro include: Keyword Explorer, for evaluating and compiling keyword lists Rankings, for monitoring your site's performance in national and local search results Site Crawl, for crawling your site for SEO issues Page Optimization Score, for assessing your current on-page optimization
Conclusion
Web analytics tools can provide important information about user traffic, the various aspects related to it, and its changing dynamics. However, this information will not be of use unless appropriate measures are taken to improve the user experience and thus potential conversions. In the article, the best web analytics tools are discussed in terms of their use in digital marketing. Readers are encouraged to provide comments on this issue.
I think I know where your articles are coming from, @noury92 ...
If you're trying to hurt our forums by posting copied content from other sites changing particular words using synonyms via some b-hat softwares, you'll be banned very quickly, so you have a chance to edit and post something useful instead of copy&pasting output from whatever you're using.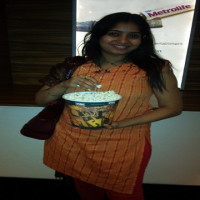 Excellent post
// there is upvote button to let OP and others know you appreciate a post