Do SEO-specialists need an API to work with multiple Cloudflare accounts?
Hello everyone, a question for SEO specialists - do you need in your work an API that will allow you to work with multiple Cloudflare accounts? Suggested key API features:
Move domains - move a domain from one Cloudflare account to another with all domain settings, change protocol, status, work with subdomains
Perform different types of searches among all domains on all Cloudflare accounts (by name, status, account, name servers, presence of a firewall or page rules, etc.), as if all domains are on one account.
Create/delete domains and accounts.
Create firewall and page rules and apply them to many domains on different accounts at once
Clear the cache in the same way for domains on different accounts.
Work with cache levels (similarly)
Update ssl (similarly)
While working with lists for change (let's say, deleting a list of domains), it will be possible to send an Excel pr CSV file with a list, rather than enter it manually through the API.
The question is asked because access to the API will be paid - such functionality will take a long time to implement (however, the price will take into account the number of accounts and will be low). However, if there is no such need, I would not waste my time on solving a non-existent problem.
*It is possible to develop application, not just API, but it is harder.
What do you think, will someone need this tool?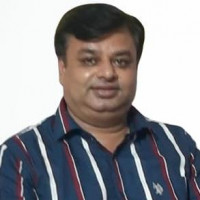 We do not require to work on such APIs etc. We expect such things, if needed, from developer side.