Location Page Content Variations
I'm creating location pages for a company that has one physical location, but many pages dedicated to their service locations.
I feel I have a good handle on how to structure/optimize each single location page, but I'm unclear on how different/unique each page needs to be.
Right now, I have the pages structured the same (intro, services offered, how the services work, why you should hire the company, FAQs) but all worded differently.
For example, location page #1 would have the following H2s:
Full Warehousing Services Offered in the Tampa, FL, Area
How Do Our 3PL Services Work?
Protect Your Assets, Hire a Reputable Warehousing Company
Frequently Asked Questions
Location page #2 would have the following H2s:
Our Full Line of Shredding Services Offered in St Petersburg, FL
[Company's Name]'s 3PL Process
Why Choose [Company Name]?
Frequently Asked Questions
So you see that the overall message of the H2s are the same, but all worded differently. Also, the overall message within the paragraphs within each H2 is the same, but all worded differently.
If you have experience/knowledge on this, I'd very much appreciate your feedback on if this is an acceptable way to structure these location pages. Is this enough of variation from location page to location page? Thank you!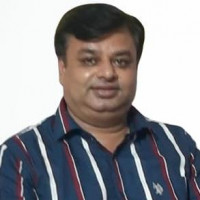 You are doing good. Besides these, you should add some unique paragraphs on each such page.