How to remove a social media profile from google business listing?
I want to remove one of the social media profiles (LinkedIn) from My Google Business Profile listing because it show wrong profile. I tried to contact GBP support but they failed to resolve this issue.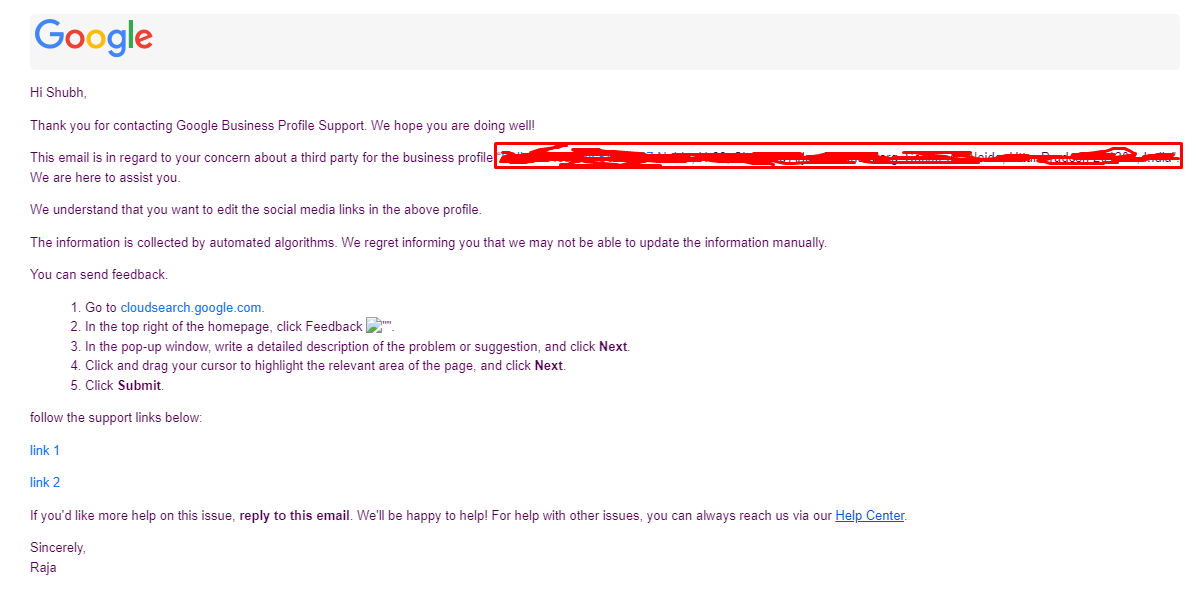 I also removed LinkedIn url from my organization schema code in the website but still my issue didnt resolve.
So, I hereby, I asking help from this forum.