Guidance on use of "Click Here" and "Read More"
Here's to 2023 and new beginnings!
I am new to this forum and hope to get guidance on a long-standing dilemma that my developer cant get to the bottom of. I have 20 posts of my blog in Google's top three for its key words, and 55 in Google's top ten, meaning I have 75 posts on page one of Google searches. However, I have less than 10k in traffic each month, when the combined search volume for the site's post are more than 500k.
I have been learning about seo on my own for 3 or 4 years and am certainly not an expert. But I stumbled across soemthing I thought might be the culprit for the lack of traffic to my site and that is the usage throughout the site of the words "Click Here" and "Read More" in links, such as this one:
Click here for the latest prices and more information on XYZ (the entire phrase is a link)
The site also has blurbs like this:
Read More: Before your trip, learn more about the culture of XYZ!
I found an article on Berkely.edu
which explicitely says:
For example, if you are pointing visitors to a page called "About Us":
Try not to say: "Click here to read about our company."
Instead, say: "To learn more about our company, read About Us."
My developer says this is not an issue.
What's your opinion? Is usage of "Click here" or "Read more" poor seo practice? Is it poor practice only if its in a link, or are the words best not to use, period? Could something this simple but is prolofic across my site be a major issue?
Thanks in advance!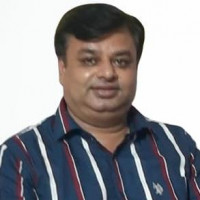 This is not a major issue as your developer said. Though you can remove such words to see the impact. As, SEO is a trivial process for many times. Even Google needs to employ SEO professionals to promote their products in their Google search engine. At times you never know whether this will work or that unless you try and check.
Another way to improve the traffic to your blog is by improving DA with strategic backlinkings. User experience can be improved to engage the users visiting the blog post pages. And, likewise.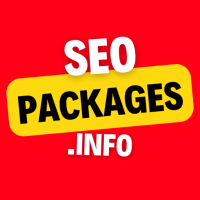 Using "click here" and "read more" as links can be helpful for users to understand the purpose of the link and where it will take them. However, it is generally recommended to use more descriptive link text whenever possible, as this can provide more context for both users and search engines.
Here are some best practices for using "click here" and "read more" as links:
Use descriptive link text: Instead of using "click here," try to use more descriptive text that tells users what to expect when they click on the link. For example, "Learn more about SEO best practices" is more descriptive than "click here."

Use "read more" sparingly: "Read more" can be useful when linking to longer articles or pages, but it is important to use it sparingly and not as the main link text for all of your links.

Use context to determine the best link text: Consider the context in which the link appears and choose the link text that best fits the content and purpose of the link.
Overall, the most important thing is to use link text that is descriptive, clear, and helpful for users to understand the purpose of the link and where it will take them. Using more descriptive link text can also help improve the accessibility and usability of your website.