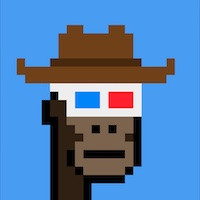 Banned users (list included)
Hello SEOs.
I am not happy to report that we already have banned more than 70 users. The reasons are various, but most often it comes down to posting spammy threads, posting lists (no idea what that is good for), posting completely off-topic replies containing unrelated links to their sites, duplicate threads and the worst think is automated spam, but I think we are pretty good at fighting this thing and eventually automating it a lot.
We don't have hard posting policies here. You can ask nearly anything, reply to any thread in a relevant way and eventually post a link if you have some history of relevant posts.
Please, keep in mind I want to keep this place clean and serving it's purpose and I try hard. Thank you for being member of SEO forum and you are welcome to use it to gain & share knowledge.
Now, list of banned users:
abnershem
airpotroyal
aladanh
Allhd
amazonhealth
atalb
avantikaroy
belkharraf
bestseoagencyinusa
Bindu
CartoAirport
Chima
digimark658
digitalcoastmarketing
digitalmarketingboy
Divyasree
electrofollows
Esacademy
evamilan
Glamupacademy
Hassan Sial
idaynyt
KiltandMore
koreanairlinevn
leathercollectionfr
licensecube
lumenpart.com
madhubalan324
mamaprofroy
marinajoy
MdAlquamaAlam
Meddco.com
mksharmaji
naven
nuochoanewly19
pradeepkg
prajwal
preethi
punjabdentistry
qcdaiphat
quangcaodaiphathcm
Rabbihossainraihan
redstarrsic
sadhana
sarkariresult
sarkariresults
sattamatka
Savisavi
Scrdsindia
sdippress
seocliniq
seounibiztec
shaikhlawfirm
shawk
shawnseoblog
shreyashinde
sioramsurgy
social.abhi
softwareplusindia
sonam
svapps
thestudyiq02
trantungbtl
uhlpetr
user22863244
user30107068
vijaya12
vivindesign
webologixglobal
webtekdigital4
whitevoxindia
xebiaacademy