Why Blogspot.com Blog not ranking in google.
Why Blogspot.com Blog not ranking in google.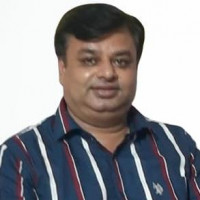 I just checked with few keywords and found blogspot.com blogs are ranking in Google. If your blog on blogspot.com is not ranking then just optimize it in better way for search engines. Whenever your blog will meet the desired ranking factors, it will rank. Keep doing the good work!
How long have you been working on this site? It takes a minimum of 4 to 6 months to get indexed and show up the result. Results may depend on different aspects. However, many blogs on this site are ranking. If your blog isn't ranking, you must optimize it again.
Or you can try guest posting on other sites to increase the traffic to your website. Tools like Postifluence are quite helpful for guest posting as it does all the guest posting work on automation.
I have a blog on Blogspot and it is already in the 5th position of the Google SERPs. So, it is not true that Blogspot blogs are not ranking on Google.