Website is missing on Bing Search
Suddenly a few days I realized that my website https://www.dasinternet.net has been completely removed from Bing Search. It's not just about loosing a ranking - The website is completely untraceable on Bing search even if I search for "dasinternet.net".
https://www.bing.com/search?q=%22dasinternet.net%22
There are no error-messages in the bing webmaster tools. Nothing. Google seems quite normal.
Do you have any idee what is going on?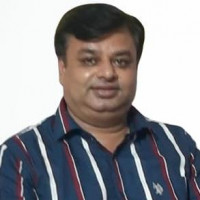 This link might help you,
https://support.microsoft.com/en-us/topic/how-bing-delivers-search-results-d18fc815-ac37-4723-bc67-9229ce3eb6a3
I don't see any violation of the Bing Rules. And I did not receive a message of Bing...