SEO Score on pure HTML/CSS/JS Website
I got a really tough question in my mind.
My website is built on pure html,css,js. On this website, i got a blog. In order to add an article,I have to modify the html page,delete the old one and replace it,on the hosting platform.
Does Google take my page as a new one or as an updated one? Doing that do I lose all my SEO score?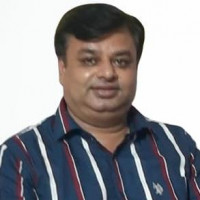 Yes, you are at losing end in terms of SEO. You should keep the old blog pages and for new one, save as the old page into a new page with a new file name as per your blog title. And then update the new content. This way you will have old blogs too on your website.
Once your web page is crawled by Google, it gives a trust score, depending on various factor. Say, it starts ranking in top at the SERP and then you changed the whole content of the page. This will make the page lose the rank. So, please find a way to correct the things.