Redirects to anchor links a good idea?
The situation
We had about 6 pages which contain similar systems:
site.com/systems/system-a
site.com/systems/system-b
site.com/systems/system-c
...
I removed these pages and put the content on one big page:
The page contains a small section per system. Now I know this might sound as a bad seo practice, but we have our reasons. One of them being we don't have the resources to maintain all pages (they exist in up to 6 languages and change regularly), which made the very outdated. Also, the old pages were very similar (I would say 50% duplicate content) and didn't rank too well anyway.
The question
There are a lot of internal links and some external backlinks to the old pages. From a UX point of view, it seems like a good idea to redirect the old pages to the correct section on the new page using anchor links (e.g. site.com/systems/system-a to site.com/systems#system-a). However, I'm not sure how google thinks about redirecting to anchor links.
What would be the best way form an SEO point of view: redirect the old pages with or without anchors?
Any advice is appreciated!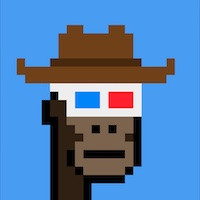 Pretty good thinking actually.
I'd probably do the same - merge pages (that are not robust enough to sit around as a standalone pages) into one/few. That would basically mean H1 -> H2, writing some overwrite for the new page, eventually connecting the content a little bit and that's pretty much it.
As for your question, I'd definitely go with "anchored" links, because it makes perfect sense. For users, it's better - they land exactly where you want them. For you and Google, happy user = all good, I guess. Technically, there is no issue processing hash segment for Google. May even give them signal, that there is particular content, if they do parse hash segment of the URL and use it for whatever computing they do with links. I don't know.
Anyway, go for site.com/systems#system-a for sure.
Thanks, I'll go for anchored links!