Ongoing SEO activity & use of keyword research
My question is simple and straight forward. Lets say that my site technical SEO, ongoing SEO is all optimised and i keep on improving them based on monthly audit report error. I write monthly blogs as new content on the website based on keyword research.
Apart than that is there any other place or way that I can utilize my monthly keyword search outcome. Surely I am not going to change service pages every single month..
Can someone please enlight me here?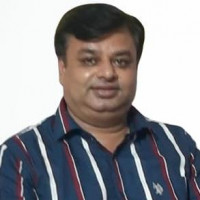 Check GSC on daily basis for any error associated with the website
As many blog posts you can have that much benefit, try to make your website content rich.
Use other blogging sites to post unique and quality content to get backlinks to your site
Backlinks and high-quality, valuable, relevant content to your search query is not enough to rank highly. The more you make life easier for Google, the higher your chances of ranking. Technical optimization will improve or increase search engine crawlers' crawling and indexing of pages. Try to improve your ranking positions using reddit to promote your site. Loading speed is also important. It is assumed that the system's speed of response should mimic the communication delay between two people. If it exceeds four seconds, people lose interest and leave. In the case of online stores, it is a loss of sales.
Along with on-page SEO, getting good backlinks is also important to keep up the ranking. Guest-posting is what I prefer to get do-follow links from authority sites organically. I even use a tool called Postifluence for that. It helps in finding high-ranking sites for guest-posting and helps in ranking the site on top of SERPs. I would suggest you to try out this method as well.