Noindex millions of ads pages for real estate website
Hi all,
I'm thinking of adding a noindex tag to all the ads pages (millions of them) since they bring no value in terms of organic traffic but waste over 90% of our crawl budget. Plus, most of them end up as crawled but not indexed in Search Console.
The logic says that they shouldn't be sent for crawling and indexing but the logic doesn't always work in SEO. I wouldn't want the bots to check so many of my ads every day but to concentrate on the category pages which are the ones bringing the most organic traffic. Do you think it's worth a try?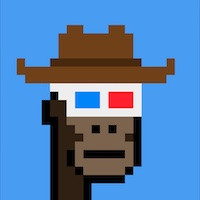 What is the core content of your website, if not the ads?
I would suggest doing some CRO on your pages that are doing well and cutting out the ones that are not working for you. If you have that many ads that are not performing I would also suggest re-targeting your ads. Maybe look at your personas/audience again and look at your goals for your ads. Make sure they're talking to the right people and solving the right problems.
If the ads are of no value, why not just remove them? Even if they're noindex, they'll still use your crawl budget because Google has to crawl the page in order to learn that it is noindex in the first place. Obviously adding millions of URLs to a robots file is not viable.