Increase amount of traffic
So I started running a SEO campaign for a locksmith business, I have been reading a lot of guide about ON page editing, and I have partial control over the pages, I'm not trying to compite in a very high keywords values, and only in local area, I got the website to the first 2 pages but since then it went down to the 3rd page on 2 of the main search keywords there is no news or updates I can really do on locksmith world at least not daily or weekly theres nothing to update, I have been keyword researching and im changing words and researching every once in a few days if the words change, using google tools. I got Moz crawl diagnostic results and im getting errors that I think doesnt exist, for example Too many on-page links on pages with no links at all, or title element too long when its not most errors are Rel Canonical but i have no idea how to fix them, also how many of you think meta description is worth writing? I'm getting possitive and negitive comments about it, last thing I want to say is, I got a 200$ monthly budget to SEO this website and would like to know where should i invest these 200$ every month to promote it to the first page, I'am not looking for someone to do my work for me but for useful tips, I have thought about buying moz advance program for 100$ a month but not quiet sure if that what I even need.
this locksmith campaign
https://surelockkey.com/
is the only one I'm running because its my own family business..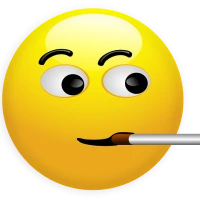 Your performance in Lightspeed is 63, improve it.
Improve internal linking
Make your blog articles more in dept
Explain the problem you solve and give the best answer so you appear in Featured Snippet results.
Website traffic is important to increase the ranking. You can attract traffic on your site by following these points:
Advertise
Get Social
Pay Attention to On-Page SEO
Target Long-Tail Keywords
Start Guest Blogging
Post Content to LinkedIn
Link Internally
Make Sure Your Site is Responsive
Get Active on Social Media