How to remove /feed urls appearing in GSC
Hey Guys,
I really hope someone can help? i have multiple /feed urls appearing in search console under crawled not-indexed.
I want these gone :) Ive blocked feeds from the plugin & txt file however this is still an issue.
Any ideas? anyone solved this issue before? i would really appreciate any advice
Yas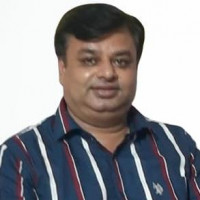 Go to, Google Search Console >> Removals >> New Request
and then remove those URLs...
I had a similiar issue and i was able to fix it. First download Wordfence plugin or similar. Once you run the scan, the result will show all the spammy pages associated with your site. It should look like something like that www.yoursite/spampagename Then locate this page in your Cpanel > public_html> spampagename Delete the page Do this for each spammy pages. Then Go to your Google console and inspect all your pages. The spam pages should show somewhere (they won't be indexed). Delete those pages, then click on "fixed". Google will run your site again and in a couple of days, log back in the console and all the bad pages should be gone