How to put image backlinks?
Hello,i am new at seo and i would like to ask a question about backlinks. I have seen many times backlinks at my competitors that there is a page .html which links to an image like this for example: this site benoitsimian.fr/μεταφορα-κουζινασ-σε-αλλο-δωματιο-k.html is linking to this site Ανακαίνιση κουζίνας - Τιμές και εργασίες της ανακαίνισης κουζίνασ IMAGE kataskevazein.gr/wp-content/uploads/2018/02/kitchen-1543489_1920-768x419.jpg
Could someone tell how to create these backlinks ?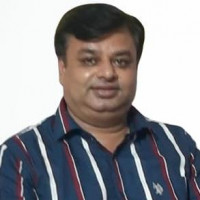 I checked the source of the page to see the image file link you mentioned. It is not there.
view-source:http://benoitsimian.fr/%CE%BC%CE%B5%CF%84%CE%B1%CF%86%CE%BF%CF%81%CE%B1-%CE%BA%CE%BF%CF%85%CE%B6%CE%B9%CE%BD%CE%B1%CF%83-%CF%83%CE%B5-%CE%B1%CE%BB%CE%BB%CE%BF-%CE%B4%CF%89%CE%BC%CE%B1%CF%84%CE%B9%CE%BF-k.html
Usually, when another domain's absolute URL is used on the page like as an image or so then that is regarded as external links on the page. Actually, it might not be a backlink. The webpage you have shown has hidden links. Might be by contacting the site owner you also can have such a link. Though, it is regarded as a Mal-practice. You can find many genuine resources to get backlinks.
thank you about your answer!