How do seo for website like freepick that post just images
I have image base site and want to implemnt seo basic on. How do it?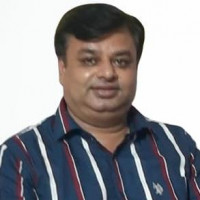 Besides the alt attribute of image tag, use description of images to tell your users and search engines about the images. Treat each such image like a product in an e-commerce website. Use multiple attributes for the image product and create different URLs of such attribute-rich images. These will help in the images website SEO you required.
Yes, @binayjha is right. The ALT attribute will index your images in images.google.com which is enough for generating traffic. Also you can tag images in the meta data. But in general, you don't have to rely on the images themselves. You can create a page for every image, with H1, relevant content, internal links, etc. And let those pages become your organic landing pages. This is the best way your audience will be able to find the images and download them.
There are many ways actually! One of the best ways which my friend uses is the Alt attribute of the images. It really helps to index your images in Google. Also, optimizing the image descriptions & captions is also a great idea. Users must know where & how they can use your images. Another tool I can recommend is, using CoreSEO. I'm not sure if it will be of any help to you or not. But you can check it. This is a great tool that helps in both on-page & off-page SEO of websites.