I created 500+ Backlinks that includes Web2.0, Google stacking, Bookmarkings, Social Profiles, Article submissions, Quora post, Linkedin pulse, Site links and much more. But only 10 links got indexed from 500+. Also i chosen Backlink websites with above 35+ DAPA and Below 15% of Spam Score. I posted the contents based on what everyone posting in that website. Still my links not getting index.
Note: Already tried Indexing tool (One Hour Indexing) and no improvements. Is there any way i can make my links indexed?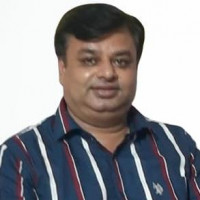 If you believe a linking page is very important and crucial to get indexed then you can submit this too in a few, say 4-5, good bookmarking sites.

If the page is valuable and frequently visited, the link will index itself. If it is an empty profile not visited by users, it will be indexed late or not at all and the link will not be that valuable.