Have you used ever UTM code for an SEO campaign?
I have an issue with the UTM code. Have you used ever UTM code for an SEO campaign? Like when we run any ads in Google then we use UTM code and keep into ads for tracking. Is any way how to track my SEO traffic with UTM code?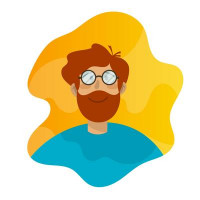 You've likely seen UTM code in SEO campaigns. You can use it to track which links in your site drive the most traffic and which do not. Using this code correctly can help you measure the performance of your SEO campaign, but you have to use it in the right way. The right way to use UTM codes is in your landing pages and main website page. You can't use it on internal links because Google may get confused and make tracking errors.
First of all, it's important to remember that UTMs are case sensitive. They should have a name that relates to your target audience. For example, if your campaign is called "Best Practice Distribution," you should put the campaign name in lower case. That way, people will recognize the name of the content. If you use "Best Practice Distribution," you'll know that the UTM code is referring to the content of your best practice website.
Another great use for UTM codes is in tracking advertising and marketing campaigns. You can create one by using Google Sheets. You can then record UTM codes for each ad you run and analyze how effective they are. You can use this code to monitor your marketing efforts and measure which ones are working best for you. You can even create a spreadsheet with all your observations. It will be useful if you can use it for all of your marketing campaigns, including SEO.