Forced redirects domain.com to domain.com/home - which should we link to internally?
Hi people! Kind of a weird question here:
A client's dev team has forced them to redirect requests for their root domain https://domain.com to https://domain.com/home.
Would you suggest they internally link to URL A, or B?
E.g. from logo link, menu links, in-content, etc.
Of course most backlinks will point to URL A; but just curious what you would do, and why.
I'm really struggling with coming up with a "best practice" here - on the one hand, linking to URL B will produce a great many more redirects in a Google crawl; on the other hand, I'd like to support the strengthening of their root domain URL (A).
Thanks so much!! Greatly appreciate any thoughts/advice.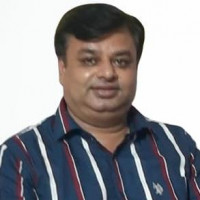 A website with lesser number of redirects is preferred by SEO. We should always avoid unnecessary redirection of URLs.
Redirection of a URL decrease the speed of webpage.
I recommend keep URL A, without the redirection.