First campaign and badly chosen keywords
Good evening,
I know that the industry in which I started to operate sometimes evokes various emotions, but I treat it as a business and not a hobby, so I would ask you to refrain from mocking comments and professional advice from specialists - I know they are like that here! I sell erotic accessories. In the beginning, I chose keywords, but even then I felt that they were too general. I learn, so I try. For example, in the vibrator category, I used: "vibrator", "vibrator", "small vibrator", "large vibrator" etc. I did my first Google Ads campaigns. I had entries, people were browsing my website but they didn't buy anything. I think keywords are too general. People go to my website and browse the store, but I think they were looking for something other than the store - they were interested in the topic but not in the shopping. I need to pause my campaigns and do my keyword research again.
I would like to focus on the right keywords at the moment, because I am also starting positioning and I would like to choose them as accurately as possible so that my work with content creation is not wasted. Please do not suggest that the appearance of the store is more than trustworthy, too expensive, etc. - this is a separate topic that I am working on. In this topic, I want to focus on how to choose keywords well and effectively. How to check what people type most often to find a store with a given product and what to do not to burn the budget in campaigns.
I understand this may be a trial and error method, but do you have any advice or tutorial for the newer? I would like to add that I would not like to use paid tools because I spent a little money on campaigns.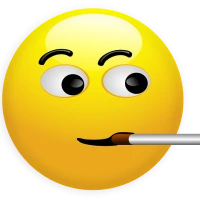 Studies have shown that organic searches are 8.5x more likely to be clicked while paid search results are 1.5x more likely to be converted through the search engine. Question is if your organic searches generate a healthy conversion? If not, first fix this.
A low organic conversion rate will make your ads to expensive. Also focus on long tail, this may avoid schoolboys to find you..... Long-tail keywords are longer and more specific keyword phrases that visitors are more likely to use when they're closer to a point-of-purchase.
To protect your budget you can also consider a tool like Clickcease.