Diib is telling me there's a backlink on a webpage when there's not?
Hey all,
I am having some trouble understanding something. I'm gauging follow and non-follow tags in backlinks on Diib, but it's catching all of these backlinks that aren't really backlinks? For example...
Our website is agmetalminer.com, and on this page for example
https://oilprice.com/Energy/Natural-Gas/How-Big-a-Role-will-Shale-Gas-Play-in-Americas-Energy-Future.html
I don't see anything which directly links back to agmetalminer.com? Certainly our website and writer are mentioned on this page, but no direct, visible link back? Can anyone please offer some insight? Thank you!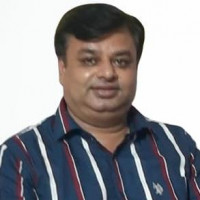 The link is still present there. Previously there were an author box below the article. In this, there were social icons. One of the icon had a link of your domain. View source of the link provided and try to find your domain for a better understanding.
Link to view the source of page:
view-source:https://oilprice.com/Energy/Natural-Gas/How-Big-a-Role-will-Shale-Gas-Play-in-Americas-Energy-Future.html