Bing hates my content and I can't figure it out
I have a relatively new blog website, a few months in existence. Learning that content alone isn't enough I have been working hard on SEO especially in the last couple months. I see my Google stats gradually slowly going upward. My numbers are still really low but the appearance of some tiny bit of momentum in the right direction is encouraging. However in Bing it's a totally different story and I can't for the life of me figure out why Bing hates my guts. Between January 29 and February 13 Bing search gave the only impressions of my content ever. During this period those impressions actually were really high in average position. Like number 2, 4, 6 on some pages. However my content gets no more impressions in Bing. Not a single impression since Feb 13. I have a valid sitemap submitted to Bing that has been crawled, last crawl yesterday. I resubmit it every week or two. My site scan in Bing shows no warnings or errors. My content is not being blocked from crawling in any way. I feel like I have to be doing something wrong but I just can't figure it out. The URL of my main page is
https://wowepic.net
which I'm including in case any super smart people can figure out this frustrating problem. Thanks in advance.
I also want to add that when Bing blessed me with search impressions my content was not SEO optimized and the content that existed was not high quality. I just want another chance and can't figure out how.
I kept googling for answers and I think I found the next step for people in a situation like me. In the Bing webmaster tools there is a help option. From there you can get advise and if not relevant you can open a support case with Bing. I'm waiting for some feedback from Bing to guide me on how to resolve this. Hope this helps anyone else in the same situation.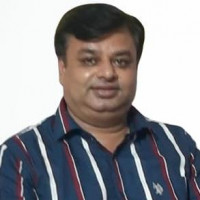 Off-page SEO has not been applied yet. Please do the needful to succeed in search engine listings.