Backlinks from sites with lots of advertisments
Hello everyone, I was busy with linkbuilding the other day and I noticed that some sites that are relevant for me and also have a good DA, TF and traffic have a lot of ads on their pages. Through google SEO office-hours I found out that ads above the fold weigh more but that's all I could find about that. I was wondering if someone here knows to which extend the amount of ads on a website affect the backlink quality.
These are probably all "no follow" backlinks right? I can't answer your question. But aren't no-follow links of little SEO use? What you want is real organic links from people who like your content and want to acknowledge your material as being useful. At least that is my understanding. I think all the search engines know what websites are getting spammed with backlinks and gives them little value. Am I wrong?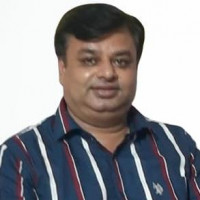 If those ad-content are relevant to your website then it will be regarded as not-bad-links. The page with lesser number of outgoing links is regarded good for link juice. Nowadays, bad links are ignored by Google while ranking is considered as per the latest updates. Also, even no-follow links have been given weight by search engines.
Blogging is regarded as the best way to win quality backlinks.