Backlink from a site which uses my domain as a parameter rather than a href tag - good?
A reasonably relevant, reasonably good authority website has linked to my website, but rather than directly linking to my site via like the below:
<a href="mysite.com">my text</a>
They have linked to a page on their own site called "click" which carries URL parameters, one of which contains my site URL, for then onward redirect
<a href="their-site.com/click?link=mysite.com">my text</a>
What they're doing is they're using this link as a method of tracking outbound links and identifying where visitors are going to exit their site.
But are these links still recognised and pass authority? Or is all of the authority getting stopped at their "/click" page?
Physically on-page, my URL doesn't exist - it only exists in the passed parameters of that link. Is this still beneficial for passing authority?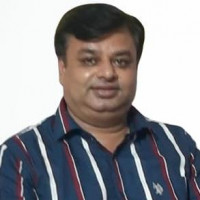 Yes, it will be regarded as a backlink from the linking domain with a diminished quality. In this case, linking page authority becomes zero as the link used doesn't exist as a page. Still such links too are beneficial.