How to earn backlinks: Expired links
This one is more of an idea for those of you who are clueless when it comes to earning new backlinks. The method itself isn't new, it's actually one of the well known, well working efforts, but there are few additions to improve it and extract more value quickly.
Basic Idea of Expired Link strategy
The basic idea is obvious: Find a website in your niche, that has broken links - it's linking to a content that no longer exists. That's the fundamental part. You have to do this. How?
Google popular (or less popular) keywords in your niche
Check first page results - typically looking for lists of recommended resources for given topic, but not exclusively. Check everything that seems like a good fit for you.
Scan that website for broken links. There are many tools to do just that. For example, I use Check my Links Chrome extension. It works pretty good, just takes some time to scan a page with too many links.
Alright. At some point, you will find a broken link. The basic idea is to contact webmaster and let them know that they have a broken link on their site (which is not good). You would offer them your website link to substitute that link. Success rate here is good. People know you're doing all that effort to earn a link, but you also help and save them some time, so they are much more likely to link to your website than to a random guy who emailed them looking for a link.
The Overhaul
Success rate is good, yet not great. You can do better.
No response, no link. What happened?
As a side note, chances are, your email has not been delivered. Make sure you do your best to make your email bombproof. Gmail is a good way to start. Need your own domain? Use G-suite. Always use mail tracking tag. There are both free and paid options. From what I used, worth mentioning is Mailtrack (free+paid) and Streak (free+paid). Thanks to these tools, you can see when/whether recipient opened your email, and get much more insight like link clicks. It's really useful and helps with decisions, follow-up emails, timing and further planning.
You don't have the spot-on brilliant content, but you want the link
Easy fix! Let's write really good article on that topic, fitting old linked resource damn well. It takes time, but you want the link. Side benefit is your newly crafted content.
The Overhaul 2
If you are in it to win it, you can pick up even bigger hammer. Check if the linked (now broken link) domain is available. If so, register it and either 301-redirect it to your matching content OR build simple supporting website on the domain, publishing matching content.
Expired domains is the topic of it's own, not only in the world of SEO. One more hint for all of you looking for valuable links for affordable price: Some domains on the market are for sale for lower amounts. Let's say in the $100 - $500 range for 2-3-4 word domains. Yet, some of them have backlinks worth much more. It's good idea to find reputable domain with old valid backlinks that is for sale and extract it's link profile value. Another option is to participate in marketplace like GoDaddy Auctions, DropCatch, NameJet or SnapNames and cherry pick ones that have nice link profiles within (ideally your niche). This way, you can get domains with high link value for low price.
Let me know if you use this strategy and how you use it.
Hope this helps!
Posted by Martin Senko
---
PHP (Laravel) backend programmer and data-oriented SEO explorer. Seoforum is my hobby project where I develop, discuss and take care of members comfort. Feel free to post under Meta if you need anything. Or report bugs here https://seoforum.com/thread/site-issues-and-errors
Easy way to contact me directly: scroll down, visit Contact Us page and hit me up with your email.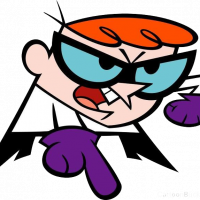 Great. This is well said. I would also add: Related Forums Join forums that discuss things related to your niche. But dont just go and spam forums. The beauty of forums is that they are highly moderated. Therefore, you dont want to be kicked out because of your first spammy post. You should establish yourself as an authority in that niche. The members will start following you and reading your post. When appropriate, you can then post your link. Also, check the DA of the forum before you post.
Some forums have well-established article/blog sessions. Prepare high-quality content and share on the blog. Consider long-form articles on a zoomed-in component within the niche. Why?
Most probably the members of the forum know about the broader concepts in that niche. So you need to be very specific to what is really missing or lacking in the current strategies/products being offered. Then drop your link in the article (organically).
I am a newbie in this sector and find your writing is very useful. Keep up the good work.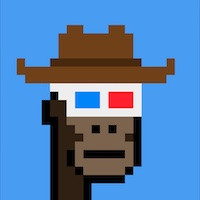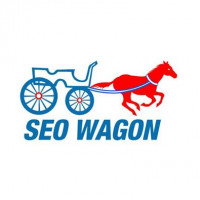 Nice, thanks for sharing such a useful and informative content. Keep sharing
Thank you for the information. I don't know much about the SEO Field. All SEO work for my website is done by link removed. During these pandemic days, I get to know the true worth of SEO and online digital marketing services.