Keyword Research: Best tools to Carry Out In-Depth Keyword Research
Whatever the scale of your web project, you'll certainly need to carry out comprehensive research. Whether it be researching your competitors, your niche, or scouring for high-ranking keywords, your web project requires you to carry out tons of research.
Without a doubt, in-depth keyword research is the first task you need to carry out regarding SEO. It plays a huge role in laying a solid foundation for your website's SEO strategy.
In this article, you'll learn;
What in-depth keyword research is
Why keyword research is crucial for SEO
The best keyword tools you should be using
How to decide on the best keywords for your project
Since you are reading this article, you are probably looking for ways to improve your web ranking and attract web visitors to your website.
This in-depth keyword research guide will help you do just that.
So, without further ado, let's dive in.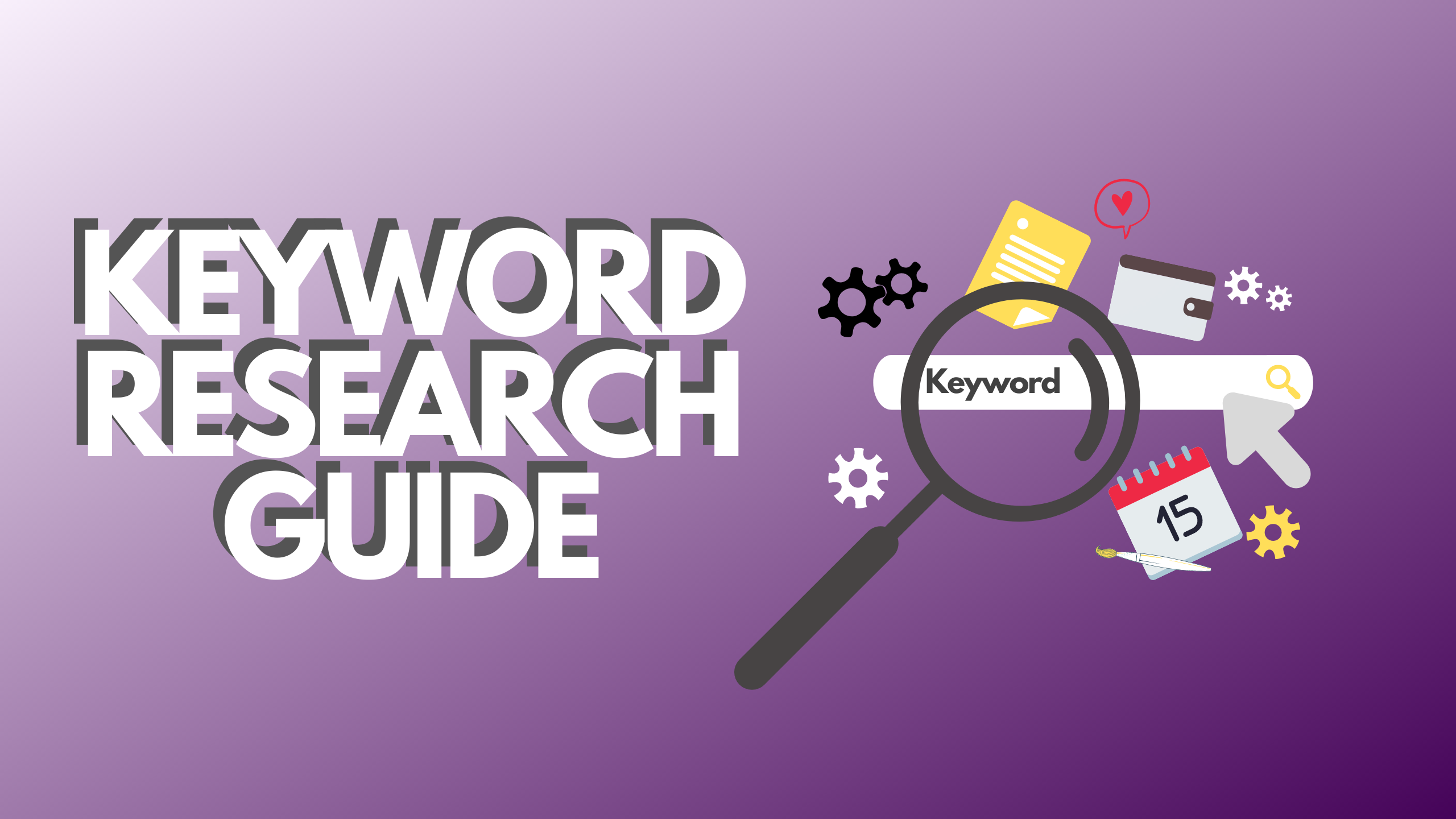 What is Keyword Research?
Keyword research is an SEO practice of finding the most popular words or phrases web visitors use on search engines.
These keywords can be short a word or a phrase.
As a business owner, part of your work includes discovering keywords that their customers use to search the web so you can provide answers to these search queries.
Keyword research is at the forefront of every SEO practice.
Here's why it is crucial for SEO
Why is Keyword Research Crucial for SEO?
For any website, SEO is crucial. However, SEO practices simply don't work without carrying out proper keyword research.
Imagine a doctor treating a patient's eyes when the patient was admitted to a hospital for unbearable leg pain.
Yes, the patient sees things better now.
But his main problem hasn't been solved.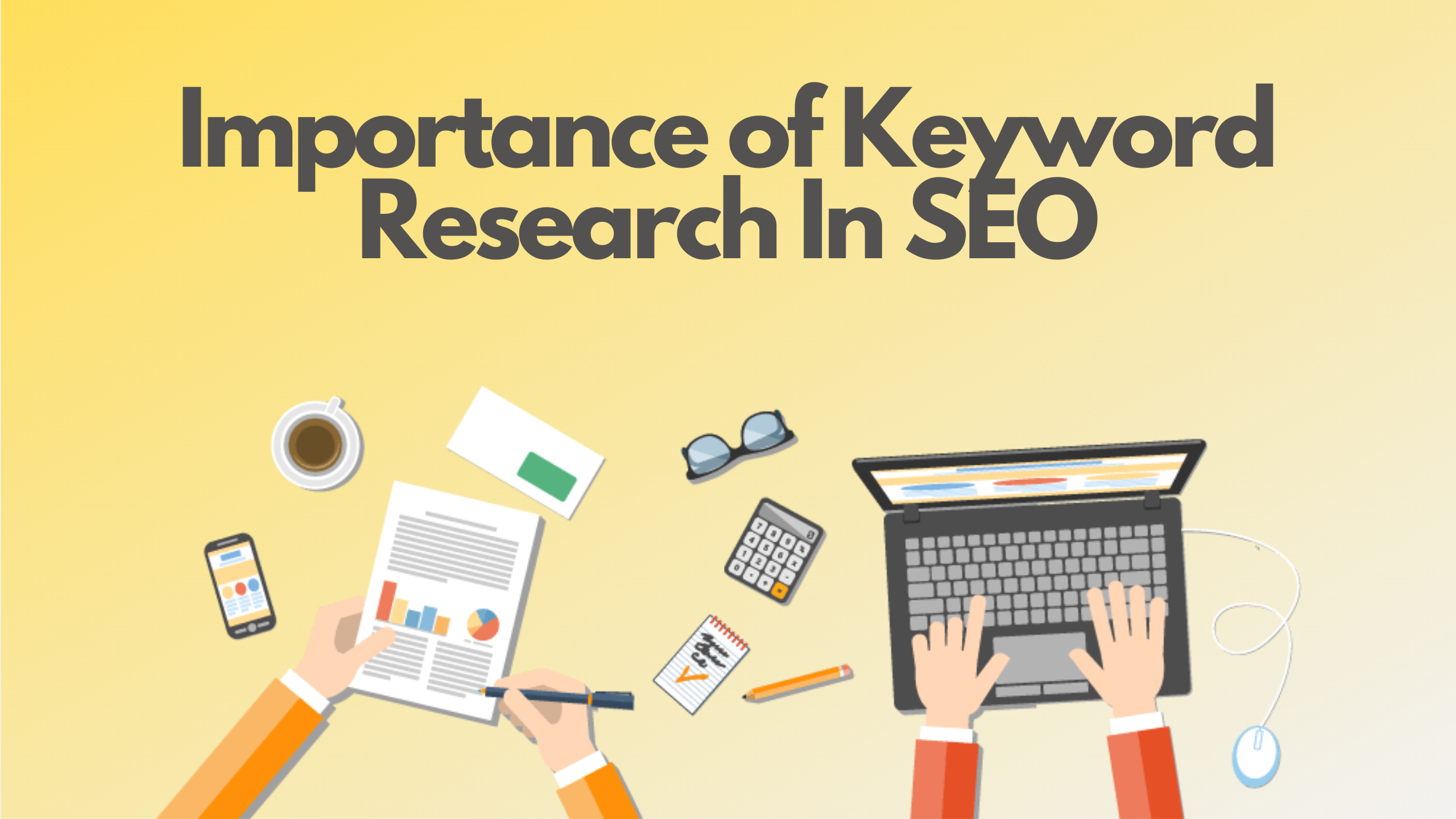 The same happens when content marketers and business owners carry out other SEO practices such as content creation or on-page SEO without keyword research.
Today, search engines emphasize the importance of matching your content with the web visitors' search intent.
And keyword research helps you do just that.
As we've mentioned, keyword research should be the first step in setting up a successful SEO plan. It also helps you decide how to optimize your website -crafting content, on-page optimization- to provide the right solution to web visitors' search queries.
With keyword research, you find out what your ideal web visitors need so you can tailor the best solution for their pain points.
So how do you find the keywords that you want to rank for? 

The Best Keyword Tools for Keyword Research
Keyword research tools help you discover keywords for ranking your website.
There are tons of keyword research tools. But unfortunately, not all keyword research tools are created equally.
Here, we've compiled a list of keyword tools you should be using

Google Adwords Keyword Planner:
Google keyword planner is a free tool from the search engine giant Google. This free tool helps business owners and marketers discover and build valuable keyword lists for their marketing strategy.
Luckily this tool comes in handy for your SEO keyword research.
However, to access Google's keyword tool, you need to sign up for a Google Ads account.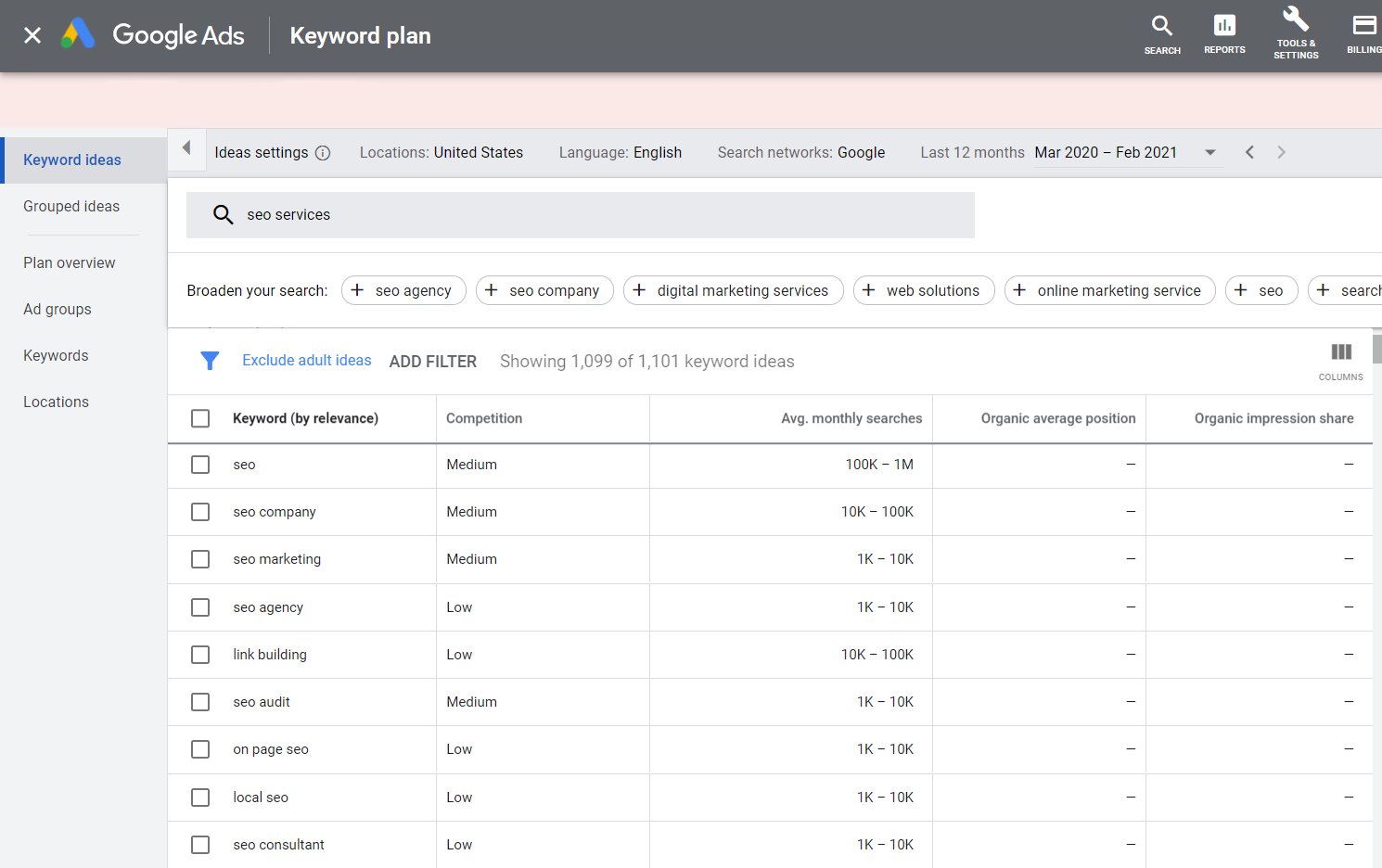 With Google's keyword tool, you get accurate estimated data for the keywords you are targeting. You get to find seed keywords, keyword phrases, and keyword variations that your ideal web visitors may be punching into the search engines. You also get to discover the monthly search volume of the keywords you are targeting.
Google's Adwords keyword planner for starting your keyword research. It provides a robust tool for digging up valuable keywords when planning your keyword strategy.
Yoast Suggest:
Though Google AdWord keyword planner is a robust keyword tool, it's only a starting point for digging up great keywords. This is partly because its search volume date can be skew and confusing for most beginners.
Yoast Suggest provides you with a much more extensive keyword tool for discovering the best keywords to rank for.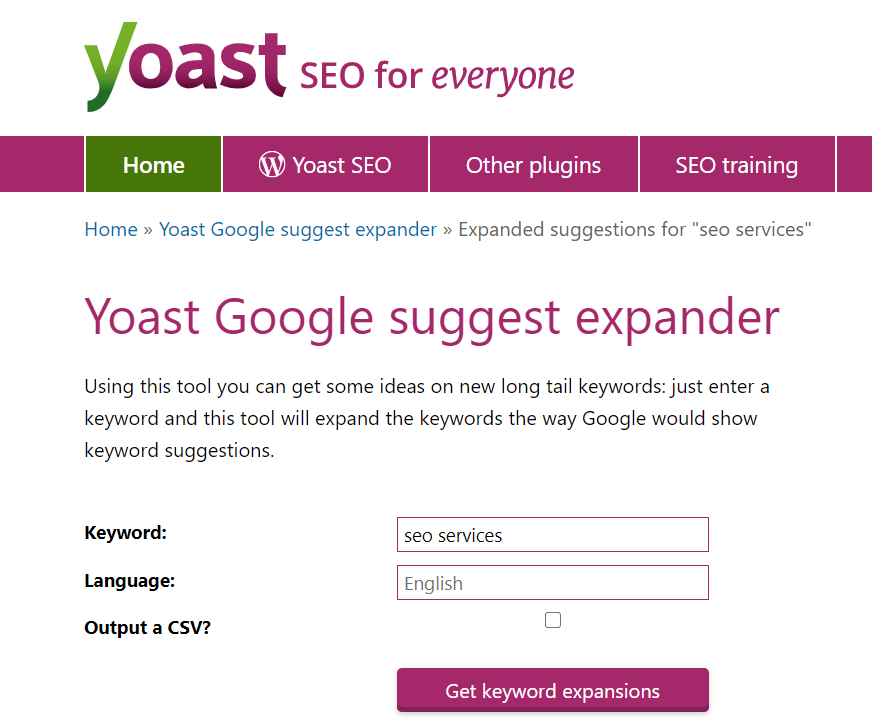 It delivers search results generated by Google's search engine auto-suggestion feature to you. This is great as it helps you find more long-tail keywords and keyword variation for your seed keyword.
Google Trends:
This is an excellent free Google tool.
Here's how it works:
Google trends help you compare the value and trendiness of your keywords.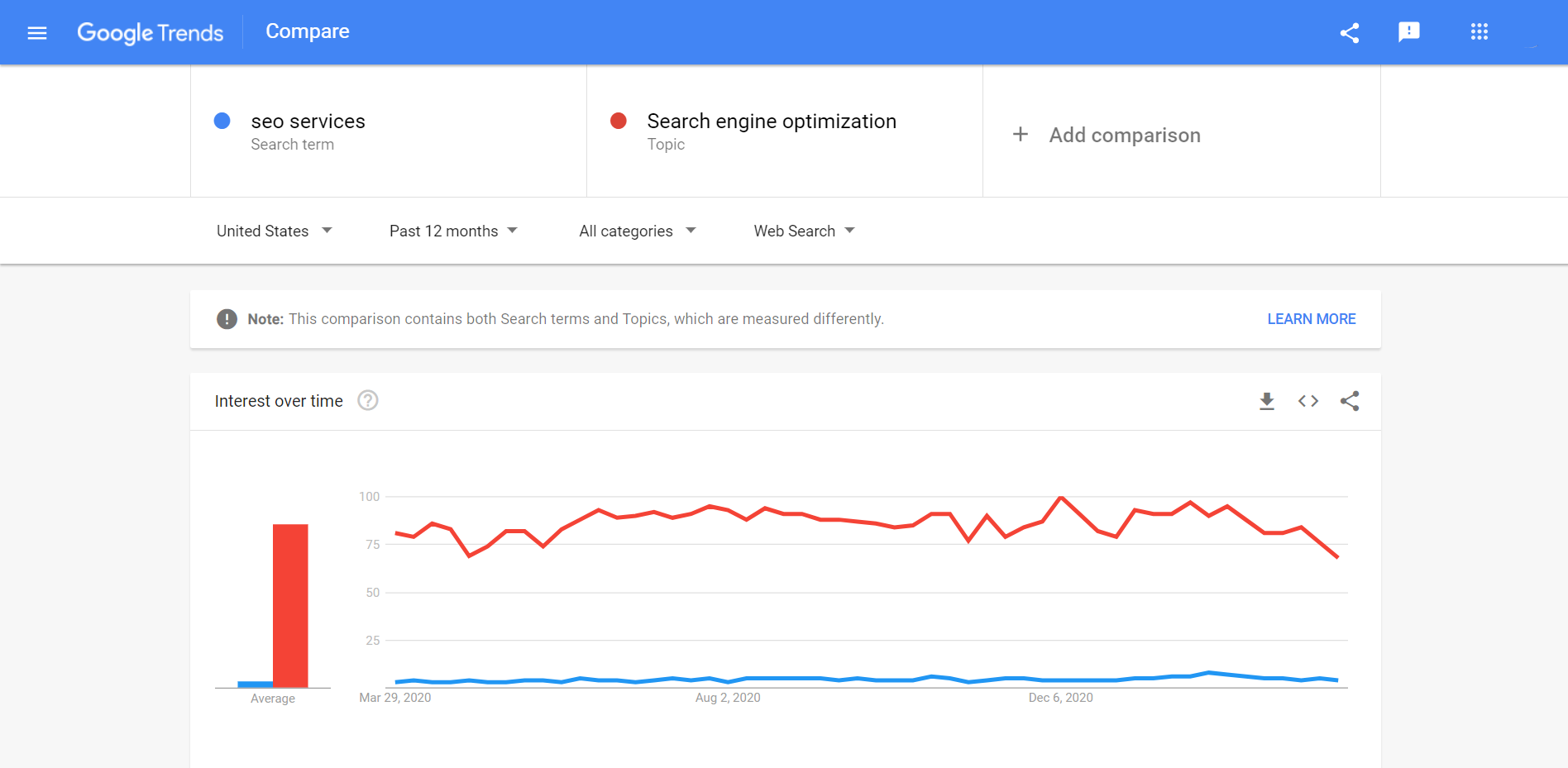 This tool is fantastic for taking advantage of a surge in search traffic in different locations and regions.
Keyword Surfer:
When carrying out keyword research, it's crucial to determine the average search volume of a keyword. This helps you determine if the keyword is valuable to your website's search ranking.
Keyword surfer provides you with accurate search volume data from the Google search engine. It also helps you ranking factors such as word count and backlinks that search results have.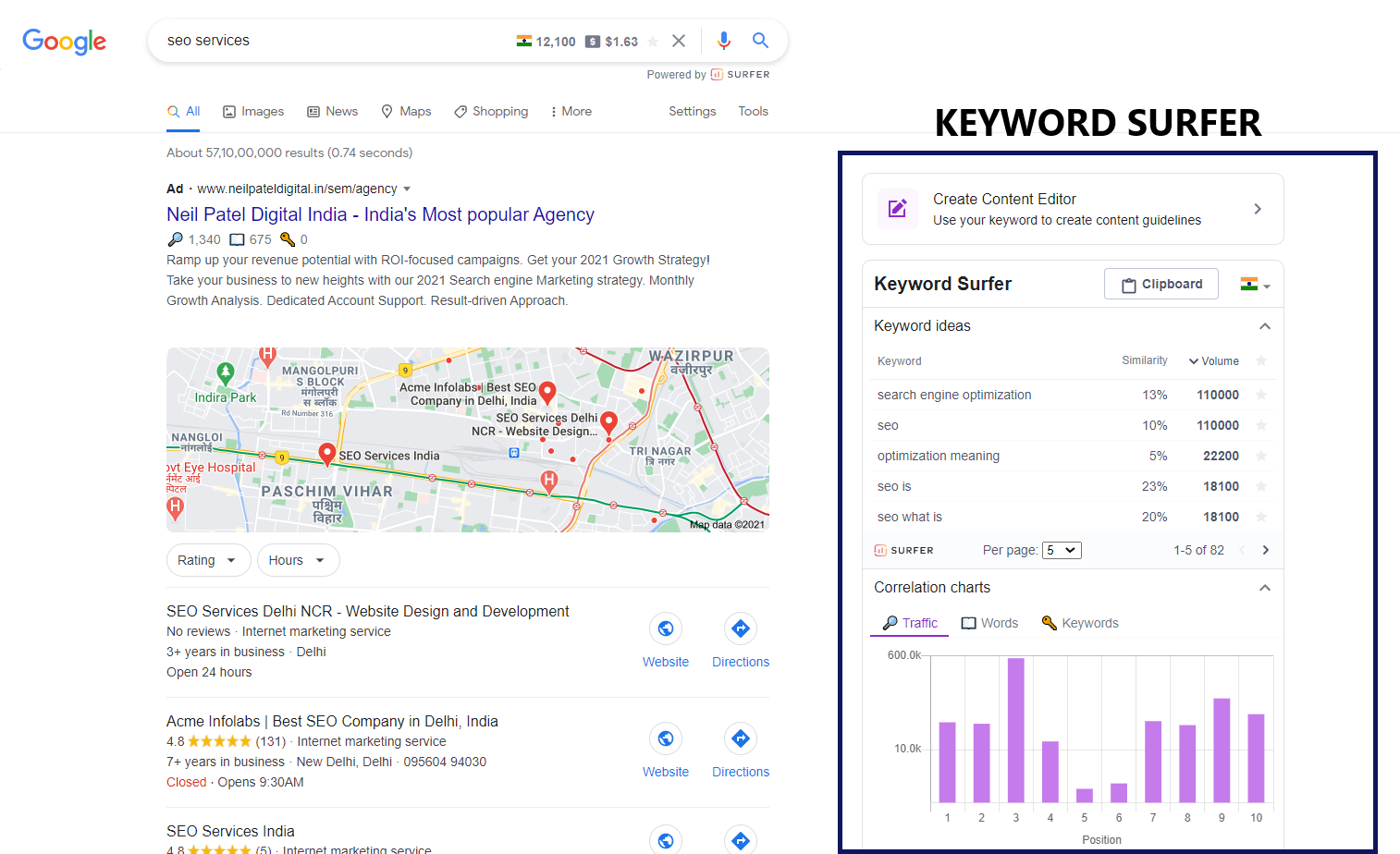 KWfinder:
If you only had to choose one keyword research tool, we suggest choosing kWfinder. With kWfinder, you have a complete keyword tool that can perfect every SEO research task.
kWfinder is part of a robust SEO tool offered by Mangool.com.
Though you'll need to shell out some cash for access to this tool, you'll be getting 100 percent of your money's worth.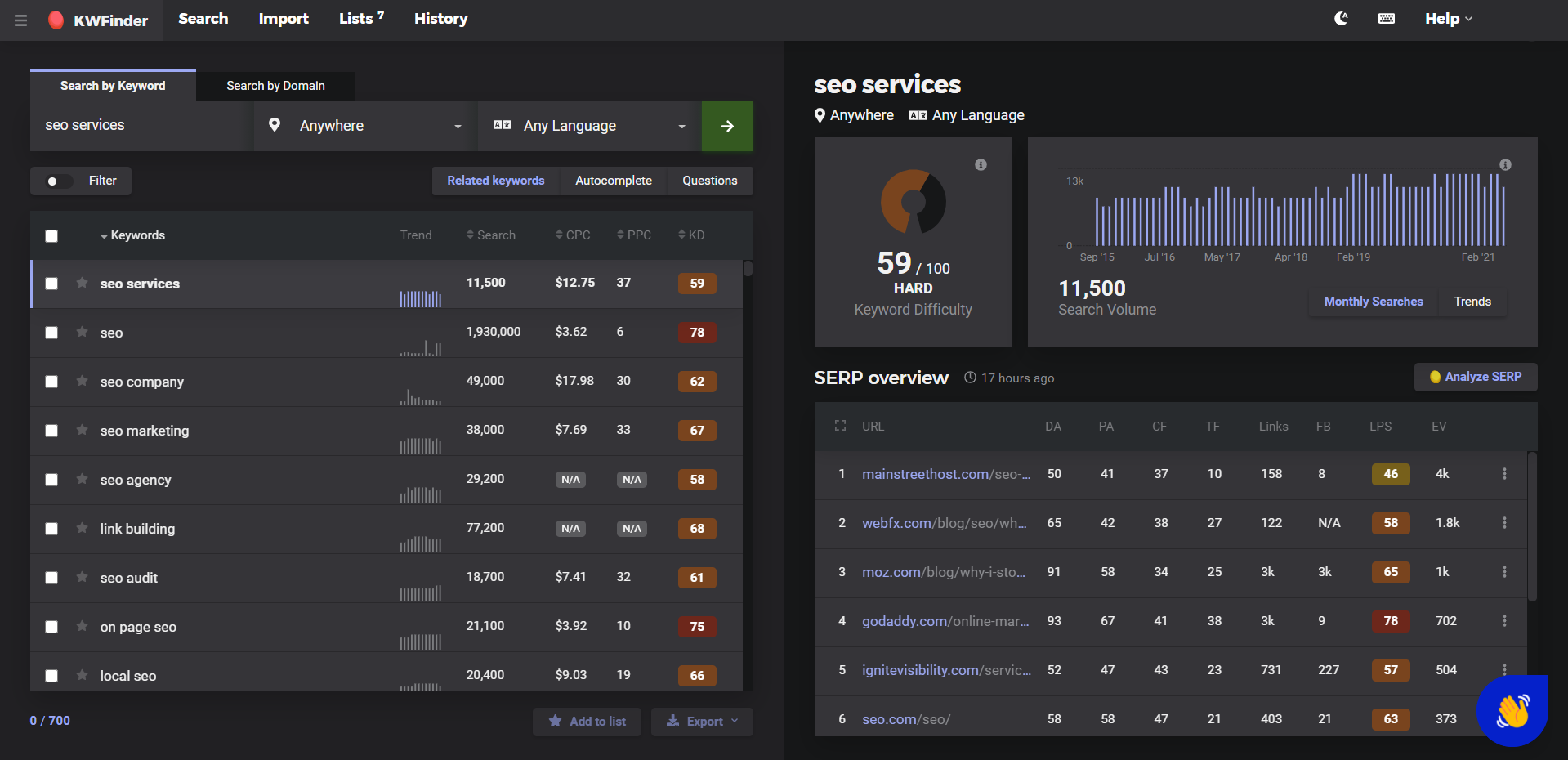 kWfinder helps you discover long-tail keywords that have low difficulty.
If you found the last sentence puzzling, then keep reading. It will all make sense. 

How to Decide on the Best Keywords for your Project?
Now that you know the best keyword tools, how do you find the right, high-ranking keywords to include in your keyword list?
When carrying out keyword research, you should keep an eye out for certain metrics:
Search volume: search volume shows the average number of people searching for a query.
Keyword Difficulty: keyword difficulty shows to ease or difficulty to rank for certain keywords. It shows the competition around a keyword.
A great keyword strategy should be to discover high search volume with low keyword difficulty to provide content for.
Here's what your in-depth keyword research process should look like:
First things first. Hopefully, you have an idea of the keywords you want to rank your website for - the main or seed keyword or Head term for your solution.
Punch your main keyword to your favorite keyword research tool - we recommend kWfinder.
The main idea with keyword research is to find the ideal search queries to proffer your quality content. However, while looking for high average search volumes and low difficulty keywords to target, remember to target keywords that are relevant to your solution.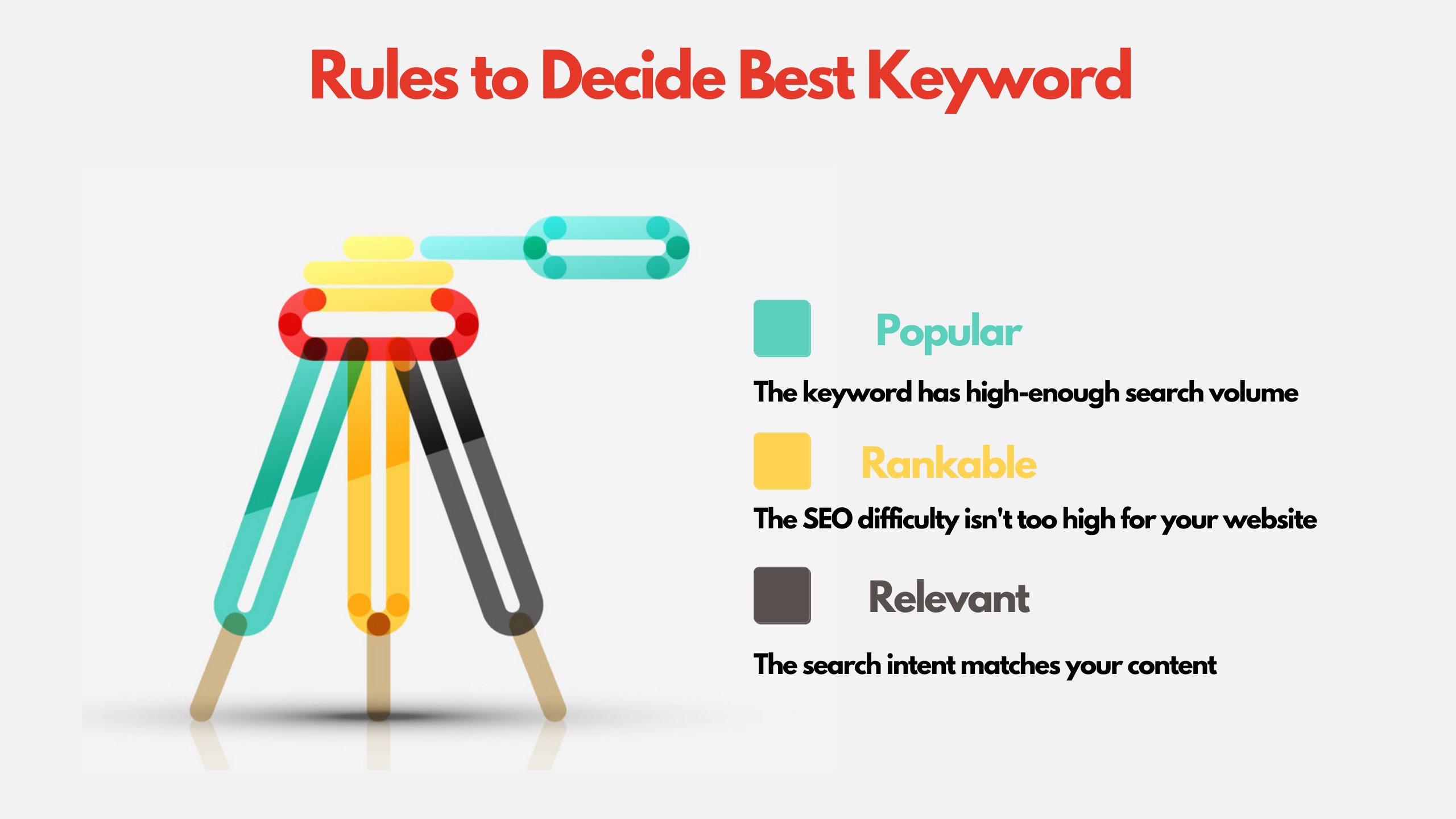 In recent years, long-tail keywords have emerged as the best keywords to create content for. Long-tail keywords are keyword phrases that usually include the main keyword.
Long Tail keywords are great for ranking your website. They are specific. They carry more search intent than generic seed keywords. And are not saturated, so your content can smoothly get to the top of SERPs for the search query.
With that said, your keyword strategy should include tons of longtail keywords and keyword variations with high search volume and low difficulty if you're looking to rank on search engines.
Once you've gathered a list of high-ranking long-tail keywords, you can begin planning the right content that answers those search queries.

Conclusion
Though other SEO practices can get you close to the top of search engine rankings, nothing moved the needle more than in-depth keyword research.
Remember, when carrying out keyword research, the main idea isn't only to find keywords with high search volume but to match search intent with the solution you have to offer.
Posted by Vikas (Aka Sam)
---
Vikas has helped various business out grow their competitors in organic ranking. He is a Professional SEO Consultant and proud owner of SamBlogs.com

Nice post Vikas, want say thankyou for sharing this content and showing great effort in your content.
Has anyone used the free tools in this article? Are free seo tools effective?
What is your top keyword research tool that is free? If you had to only use one forever.